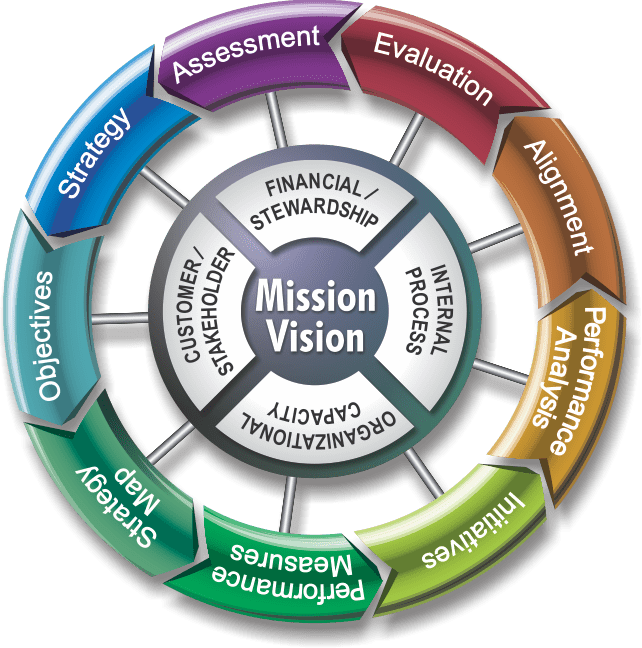 Creating and Executing Winning Strategies – A 9-Step Framework for Success
Replay Below
Creating and Executing Winning Strategies – A 9-Step Framework for Success
Recorded June 29, 2023
The process of developing an organization's strategy is often seen as complex and confusing due to various theories, frameworks, and models available. The Balanced Scorecard Institute (BSI) offers a tested and proven 9-Steps to Success framework, which simplifies the process and improves implementation and clarity for all stakeholders.
In this webinar, participants will learn how to:
Effectively launch and manage strategy implementation
Utilize technology for performance and reporting
Align people, processes, and technology to the plan
Evaluate and adapt the plan as needed
Howard Rohm, Co-founder and President of BSI, Dwaine Forbes, CEO of Return on Investment Consulting Ltd (ROIC) and Claudette Gordon-McFarlane, HR and Strategy Consultant of ROIC, as they share their invaluable insights from consulting engagements in over 80 countries. Learn about the importance of integrating communication and change management in the planning process and discover the effectiveness of the 9-Steps to Success Framework as a tool for constructing your organization's strategy and management system. Don't miss out on this opportunity to gain valuable knowledge and enhance your organization's strategy implementation.
Sign up for our newsletter to get the latest information about our next webinar!