Improve Government Performance –
Measure What Matters
 Replay below
Recorded 11/22/2021 – Replay below
Improve Government Performance – Measure What Matters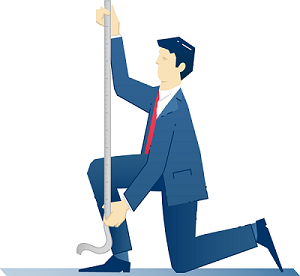 As governments, agencies, and ministries cope with new challenges and tighter budgets, the discipline provided by our Balanced Scorecard and Balanced KPI frameworks can help focus public sector efforts on strategy, results, and improved performance.
With over 60 years of training and consulting experience in all sectors, Howard Rohm, Co-Founder & President, and David Wilsey, CEO of the BSI, will share their experiences working with mission-driven organizations worldwide. The focus will be on practical things organizations can do to improve performance in their organization. 
During this session, you will learn some practical advice on: 
Benefits of government performance measuremen
Challenges of performance measurement and how to deal with them
A disciplined process for developing meaningful measures
Steps to develop the measures that matter most to tracking and improving results
Sign up for our newsletter to get the latest information about our next webinar!