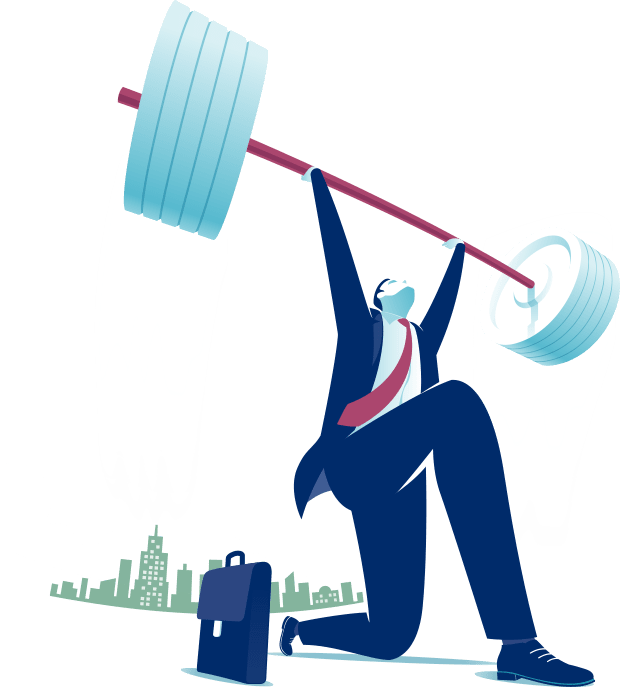 Webinar:
Techniques for Strategic Thinking and Planning
Replay below
Strategic Management Series – Dimensions of Strategic Management
A series of in-depth webinars focusing on the 8 different dimensions of Strategic Management Maturity.
Our past webinar, "What is your "Strategic Management Maturity?", explained the various dimensions of strategic management and why they are important to your organization. Another webinar, "Creating Strategic Alignment" explained how to align strategy across your organization.
This webinar will delve into another of the dimensions – Strategic Thinking and Planning.
Recorded 1/20/2021 – Replay Below
Techniques for Strategic Thinking and Planning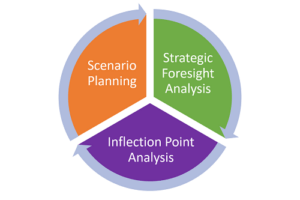 When organizations gather to discuss the coming year's strategic plan, often the review team defaults to the typical tools used year after year to conduct the annual strategy review. While that process may have carried the organization's strategy in the past, there are more than enough signals that the organization must widen their view and understanding of drivers of change on the organization.
Scenario planning, Strategic Foresight Analysis, and Inflection Point Analysis deliver potential strategic actions that can inform the organization's strategies at all levels. These three techniques become strategy compass navigational bearings for the organization based on research, organization-wide discussions, and the consensus on the way forward. Incorporating these techniques into the strategy will create an organization that is high-performing, agile, growth-oriented, and future ready to handle those yet undetectable navigational bearing changes that need to be placed into action.
Does your organization exhibit these strategy management challenges?
An organization-wide strategy refresh comes out each year BUT – That strategy seems or appears to be a remake of the prior year's strategy even after the annual strategic planning session with no real new actions or plans for the future

Employees at the department level sense that something has to strategically change

– They overhear executives talk about the organization strategy, but see no change in strategies attacking competitors and always feeling the organization is having challenges that originate from outside the organization that could have been fended off with a more informed strategy

Strategy communications are ineffective, nonexistent or do not tell the long view of the organization

– Following the development of the initial organization-wide strategy, rumors abound that it might be expanding or fading away entirely. "Is the strategy real? If so, how am I as an individual contributor or my team supposed to execute on it?"
If the challenges sound familiar, join Balanced Scorecard Institute's Vice President of Engagement/Delivery and Sr. Consultant Joe DeCarlo for a 1-hour webinar to drill into Techniques for Strategic Thinking and Planning uncovering:
How and why to use the techniques early in the strategy planning
How does each technique inform the organizations strategy
How to measure the success of each technique
What benefits will be derived from the success of each technique
Where Do You Stand Against Other High-performing Organizations?
If you are interested in learning what your organization's maturity level is then take our free Interactive Assessment. You can evaluate your organization by scoring the level of performance on each of the five levels of strategic management maturity.
Sign up for our newsletter to get the latest information about our next webinar!