Prioritizing – Biting off what you can chew!
This is the fourth installment in a blog series that discusses potential pitfalls that could hold you back from being fully successful in your strategic planning efforts.  The first was ensuring that you have full leadership support before you begin the strategic planning initiative, the second was generating needed buy-in across the organization and the third was making sure you build that strategy in a way that it can be executed effectively.  As I started the first blog of the series, most things that I have been successful at in my life have been because I did it the right way and using the right tools.  At the Balanced Scorecard Institute, we have the "Nine-Step Process" to building a strategic management system.  We believe in this approach and we have helped hundreds of clients develop comprehensive strategic plans with a management system that enables them to effectively execute strategy.  I myself have worked with over 80 organizations and have seen very successful strategic planning efforts and also those that were less so!  I wanted to share some observations as to where those that were not as successful went wrong along the way.
The fourth pitfall is not prioritizing—biting off more than you can chew!  The Japanese have something called "Hoshin Planning."  The idea is that they go through a very rigorous strategic planning effort to find a handful things that they need to accomplish to be successful.  And then everyone gets on board and they execute those critical few strategies across the organization.  It provides focus. Not that I am advocating that you find just a couple strategic priorities to focus on strategically, but the point is that there is a limit to the amount of resources available to focus on strategic transformation.  People have day jobs that are mostly about driving the organization operationally.  They each do not have 16 hours of work day to get everything done that you would like!  So instead of identifying 50 initiatives to accomplish, identify first what resources you have year-over-year and then build a roadmap on when initiatives will be executed that is going to guide your efforts.  Like climbing a mountain, we first have to understand what we need to do to get to "base camp 1" and then from there to the next succession of base camps until we are at the top of the mountain!  By spreading the organization to thin you run the risk of doing a lot of things, but not getting anything done!
If this pitfall sounds familiar, then you might be interested in our Balanced Scorecard Professional Certification workshop which gives practitioners the tools and skills they need to help prioritize in tough economic times.
Over the next few blogs we will explore three additional potential pitfalls I have seen that hold organizations back from realizing the many benefits to developing a strategy and a supporting strategic management system.
You can read Part 5 here.  Missed Part 3 of the blog series? You can read it here.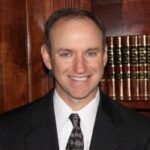 Tim has over 32 years of experience in management and professional services management consulting. Areas of expertise include strategic planning, portfolio management, performance measurement/management, project management and business process improvement.