Has it ever dawned on you that you think you are headed in the right direction only to discover that you are using the wrong measure to inform your decisions? It feels a bit like navigating a truck using the fuel gauge instead of the GPS.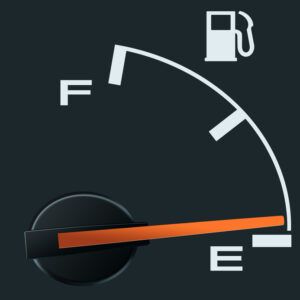 It was a lesson that I observed again last week while presenting at the McLeod Software Users' Conference in Scottsdale, AZ. Between a golf tournament in the 106 degree heat, a bus ride for 600 participants for a night at the Rawhide Western Town and Steakhouse, desert Jeep tours and lots of great food and speakers, the software company put on a great show.
The part that was most exciting to me was the official launch of the new Navigator product, which is the new strategic performance management solution that McLeod has added to its portfolio of transportation management and trucking software solutions.
The highlight of the conference was a presentation by Lee Camden, the IT Director at Earl Henderson Trucking. Henderson was the first client for which McLeod and the Institute partnered together to help with strategic planning and measurement development. I facilitated the Henderson team quickly through our planning process and the McLeod team modeled the software after the results. In his presentation, Lee demonstrated the value of the Navigator product as well as the practical benefits they have received over time from improved strategy focus. He demonstrated how they used their strategy map to visualize and align around strategy.
He also noted how they had stopped focusing on only driver retention as their primary organizational capacity measure. A key takeaway from the planning dialog was the realization that their strategy wasn't dependent on having  just anyone driving their trucks. Simply having a driver turned out to be about as strategic as filling the gas tank.
Henderson's strategy focused on adding specialized offerings and other premium services. In order to effectively deliver the services that they felt gave them a competitive advantage, it was critical that they have qualified "good" drivers. In order to improve on the Increase the Number of Good Drivers objective on their strategy map, McLeod has implemented an initiative around this qualification process and are now measuring their progress on this much more strategically important factor.
I look forward to catching the presentation video on the McLeod website and case study.  Both will be posted to the BSI website as soon as they are available.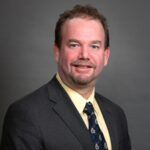 David Wilsey is the Chief Executive Officer with the Balanced Scorecard Institute and co-author of The Institute Way: Simplify Strategic Planning and Management with the Balanced Scorecard.